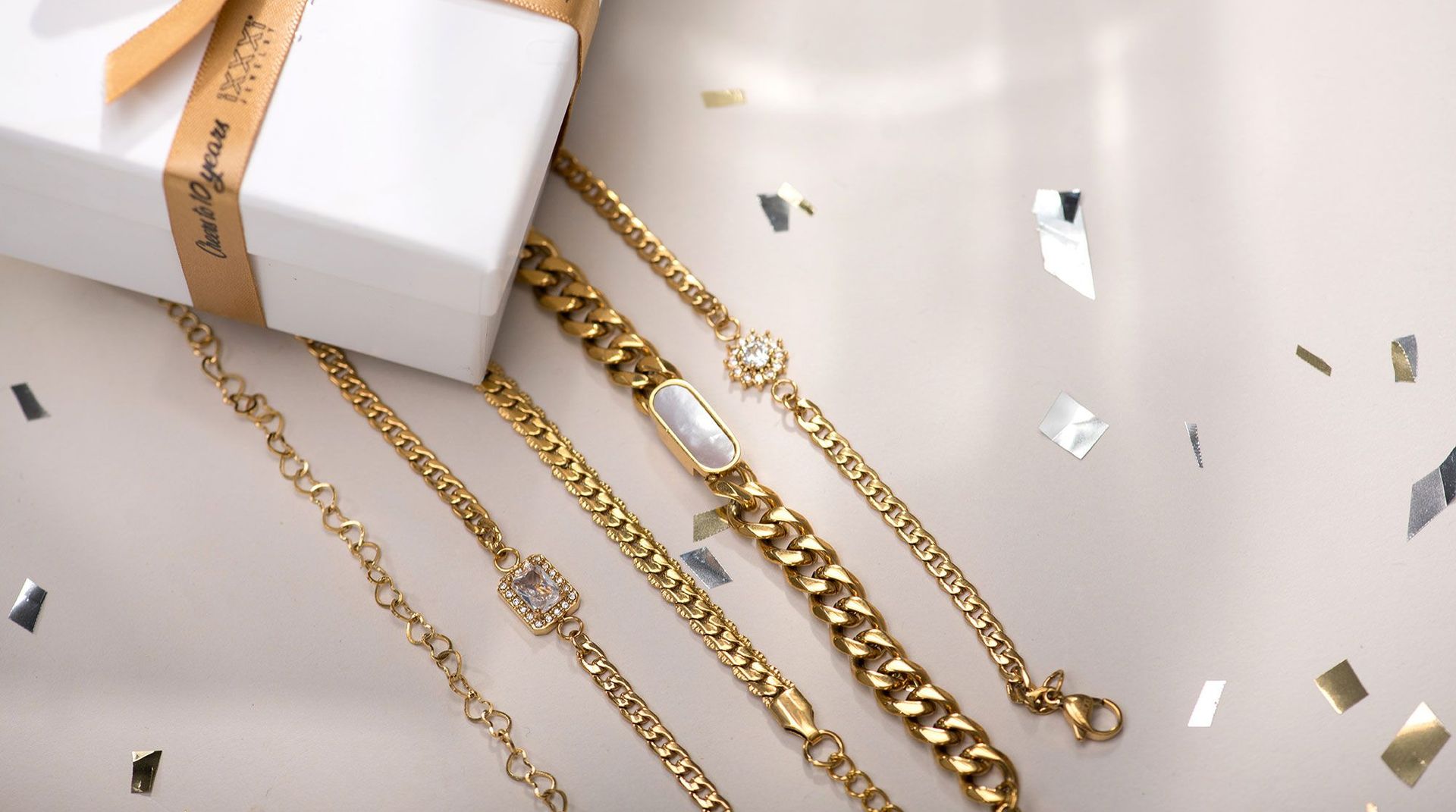 iXXXi Jewelry Bracelets
IXXXI BRACELET
iXXXi JEWELRY is a Dutch brand with interchangeable stainless-steel jewelry. The brand has become famous for its interchangeable ring concept. By combining a base ring with several fillrings you can continuously create new ring combinations. The interchangeable concept makes it possible to combine an iXXXi JEWELRY combination for every style and look. Besides the base rings and the fillrings you will also find necklaces, bracelets, anklets, earrings and brooches in our collection.
The bracelets of iXXXi JEWELRY are made of stainless steel and are provided with a gold, rose gold, silver, black or other colored plating. This plating ensures that the bracelets keep the right color and there will be no discoloration. The range of stainless-steel bracelets is very large within the iXXXi JEWELRY collection. For example, we have a number of different chain bracelets that vary from a narrow chain to a very chunky one. In addition, the collection consists of a number of beaded bracelets and the 'Wax Cords' in which the interchangeable system is also central. You can change and combine them endlessly with our Top Parts at the 'Wax Cord Top Part Base'. Finally, there are a number of iXXXi bracelets which, in addition to the stainless steel, are also combined with different colors. So, there is always an iXXXi bracelet to suit your taste! Can't choose between all these nice items? Combine several iXXXi bracelets with each other and create your own arm party!
BUY A STAINLESS-STEEL BRACELET
Are you looking for an iXXXi bracelet that suits you best? Then take a look at our wide range of different steel bracelets here and make your arm party complete. Do you prefer to fit our jewelry? That is possible! Visit one of our official iXXXi dealers in your area and see all iXXXi JEWELRY bracelets in real life.