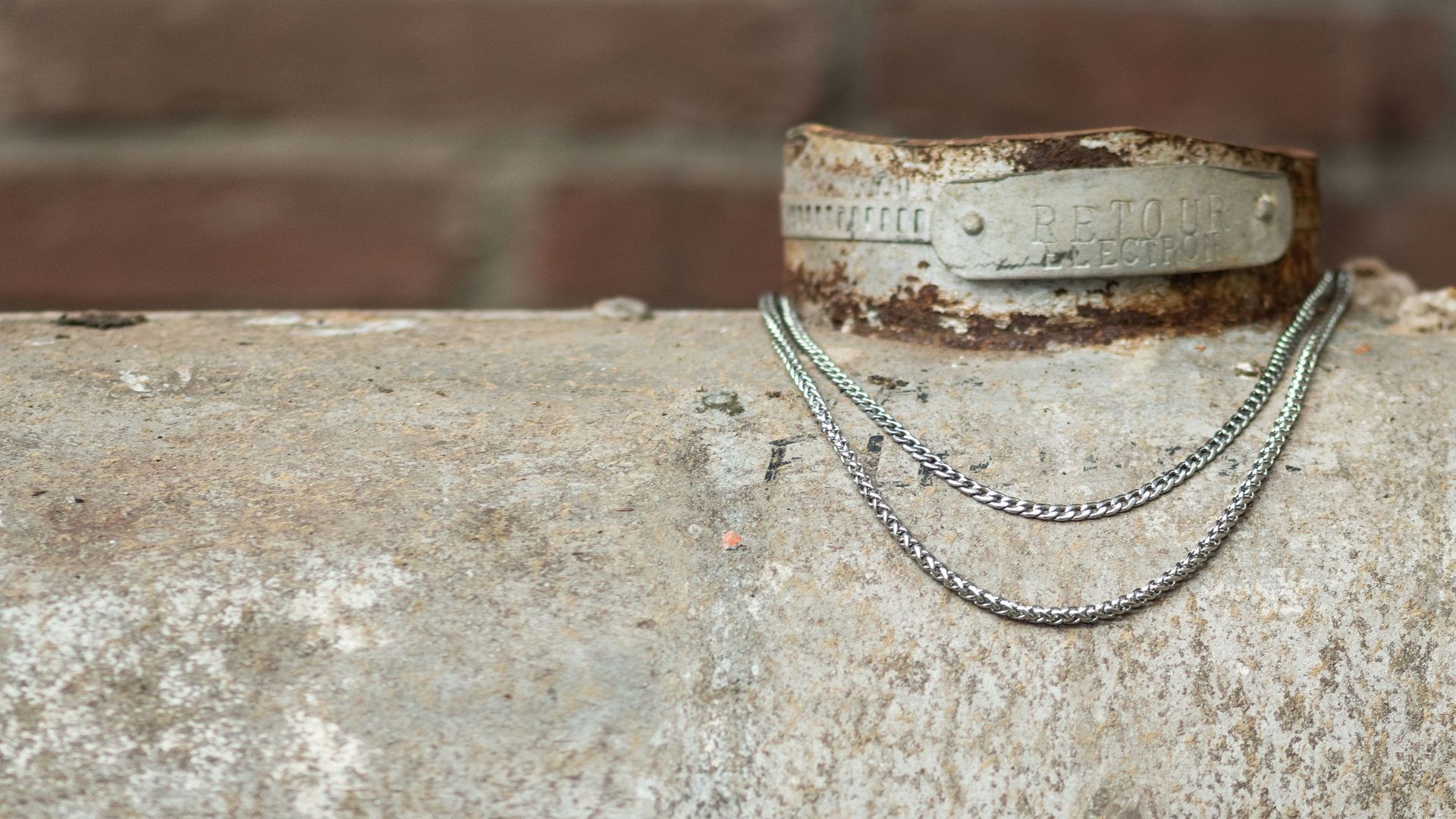 iXXXi Men Necklaces
IXXXI MEN NECKLACES
Besides iXXXi JEWELRY we have also released a jewelry collection for men, namely iXXXi MEN. In this collection you'll find all kinds of items made of stainless steel and these jewelry have a gold, silver of black plating. Besides the stainless steel jewelry, the men's collection of iXXXi also features items made of leather and different type and colors of beads. With iXXXi we have become known for the interchangeable ring concept, with which you can always combine a new ring with a base ring and fillrings. The interchangeable concept makes it possible to combine an iXXXi MEN piece of jewelry for every style and look. Besides the interchangeable rings you'll also will find single rings you'll also will find single rings, bracelets, pendants in our men's collection.
The necklaces of iXXXi MEN are made of stainless steel and have a matt gold, matt silver or matt black colored plating. There are also a number of necklaces in the collection that are made of black leather. We are very curious how you combine your iXXXi MEN necklace, with or without pendant?
BUY AN IXXXI MEN NECKLACE
Whether you are looking for a matt gold, matt silver, matt black of leather necklace, within the collection of iXXXi MEN you will always find a suitable item for your needs. Would you like to add an extra cool touch to your necklace? Then make a choice from the range of iXXXi pendants that you can attach to you necklace. Do you find it difficult to make a choice? Take a look at our full collection of iXXXi MEN pendants on our website. Would you rather see the necklaces and pendants in real life? Bring a visit to one of our official iXXXi dealers in your area. Tip! Please check if this dealer sells iXXXi MEN. The items of iXXXi MEN can also be ordered online through our official online iXXXi dealers.