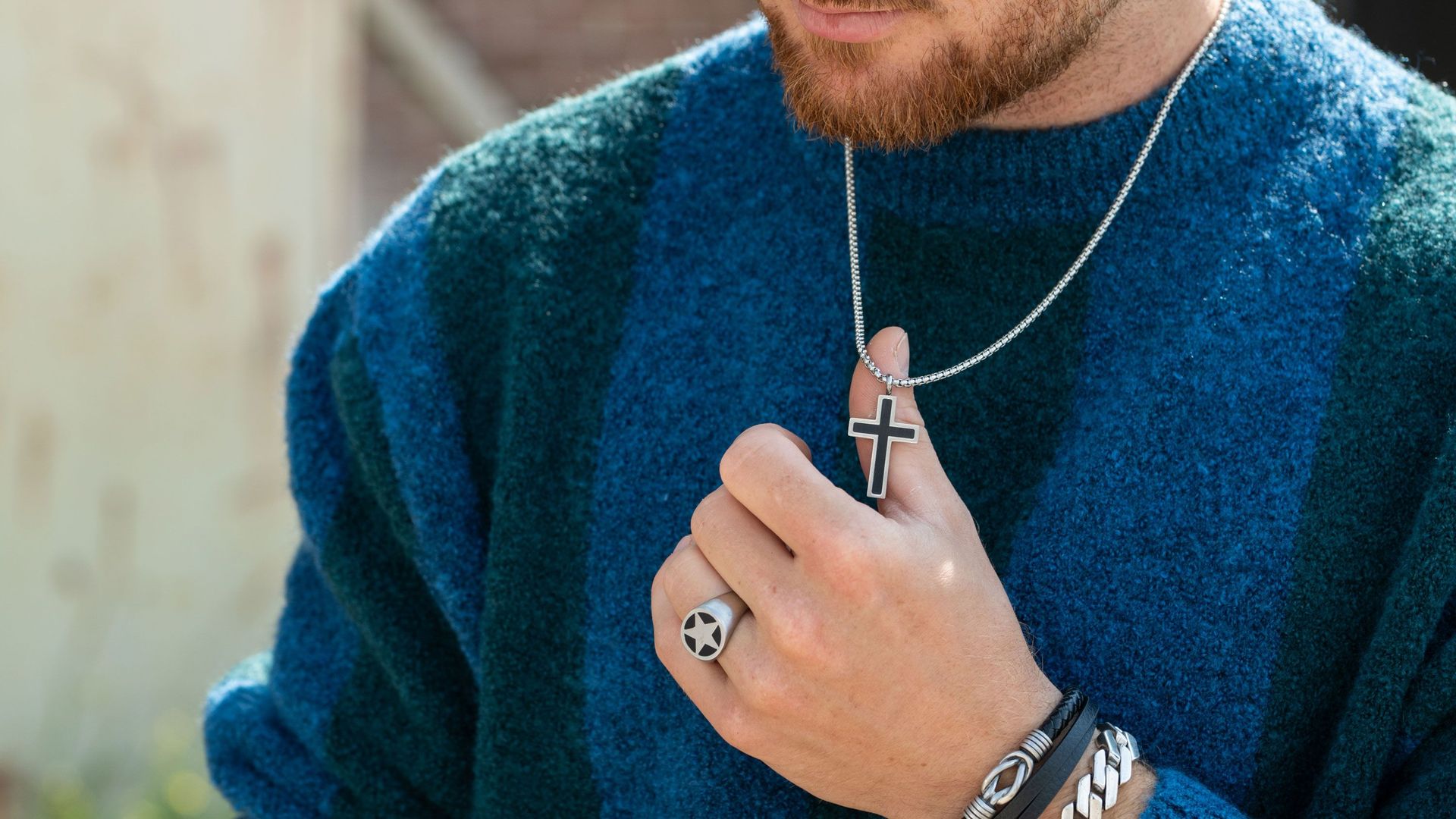 iXXXi Men Pendants
iXXXi Men Pendants
Besides iXXXi JEWELRY we have also released a jewelry collection for men, namely iXXXi MEN. In this collection you'll find all kinds of items made of stainless steel and these jewelry have a gold, silver of black plating. Besides the stainless steel jewelry, the men's collection of iXXXi also features items made of leather and different type and colors of beads. With iXXXi we have become known for the interchangeable ring concept, with which you can always combine a new ring with a base ring and fillrings. The interchangeable concept makes it possible to combine an iXXXi MEN piece of jewelry for every style and look. Besides the interchangeable rings you'll also will find single rings you'll also will find single rings, bracelets and necklaces in our men's collection.
The pendants by iXXXi MEN are made of stainless steel and feature a matt gold, matt silver or matt black colour plating. Combine the iXXXi pendant with a necklace of your choice and complete your look instantly. Curious about the iXXXi MEN necklaces? View our entire collection here.
Want to buy a pendant?
Whether you are looking for a matt gold pendant or a pendant with a special shape, within the iXXXi MEN collection you will always find an item to suit your needs. By attaching an iXXXi MEN pendant to your necklace, you add an extra cool 'touch'. Find it hard to choose? Then take a quick look at our entire iXXXi MEN range here.